History
A California Historical Landmark
For more than 150 years, Bassett's Station has stood on this historic and scenic ground. Bassett's began in the early 1860's when William G. Hancock welcomed travelers over the Yuba Gap into his home at Howard Creek, known as Hancock House. Sometime around 1865, the Howard Creek property became the property of Howard Tegerman. In the 1870's, Jacob and Mary Bassett purchased the establishment and changed the name to Bassett's Station. The original inn included a sawmill and a blacksmith shop, plus barns for horses and oxen. In 1901, Mr. and Mrs. Robert Louden purchased the property, calling it "a fine business stand." The Bassett's son, John Bassett, purchased the property from the Loudens, and ran it until he sold to a Mr. and Mrs. Reed in 1905. William Gott, Mrs. Reed's brother, managed the property until 1914, when his sister, now Mrs. Edward Hinzie, returned to manage the station in 1914. Mr. and Mrs. Hinzie owned Bassett's until well into the 1930's. The Hinzies installed the first gasoline pump and maintained a store and a restaurant as well as providing rooms for travelers. Arthur and Emma Doss purchased the property from Mr. Hinzie at Mattie's death, and ran it for several years.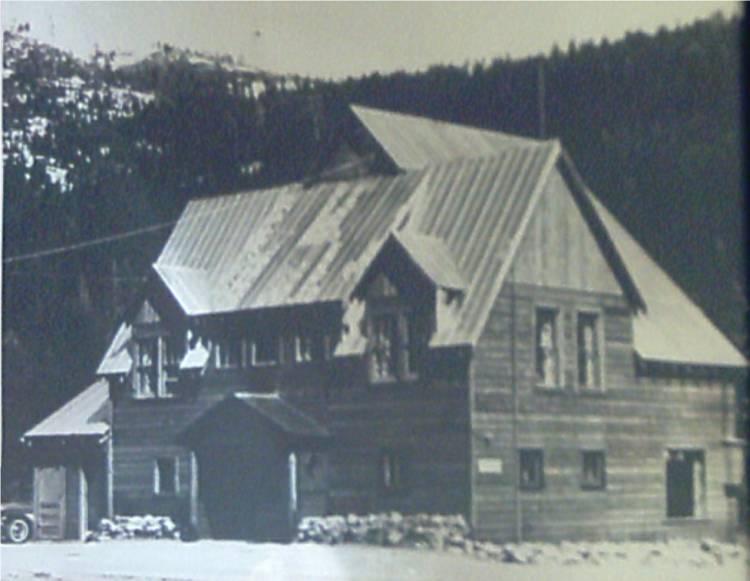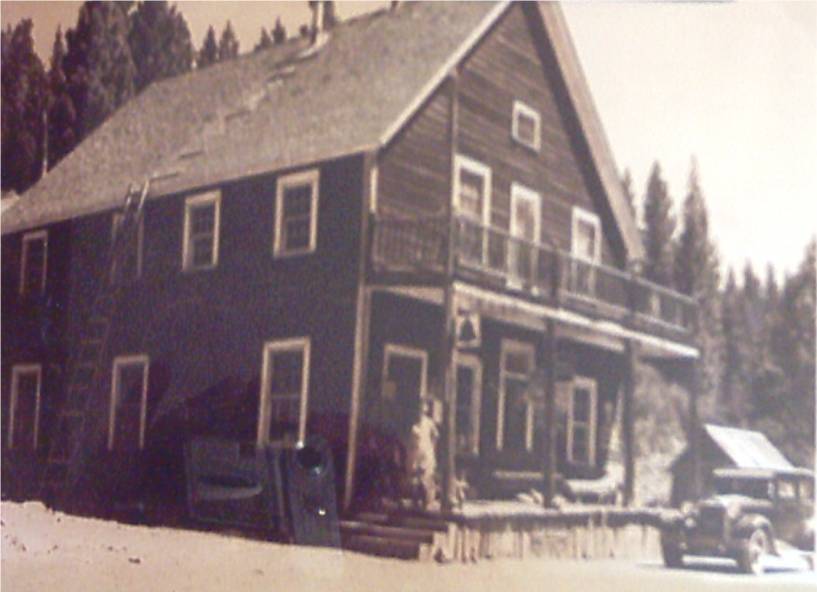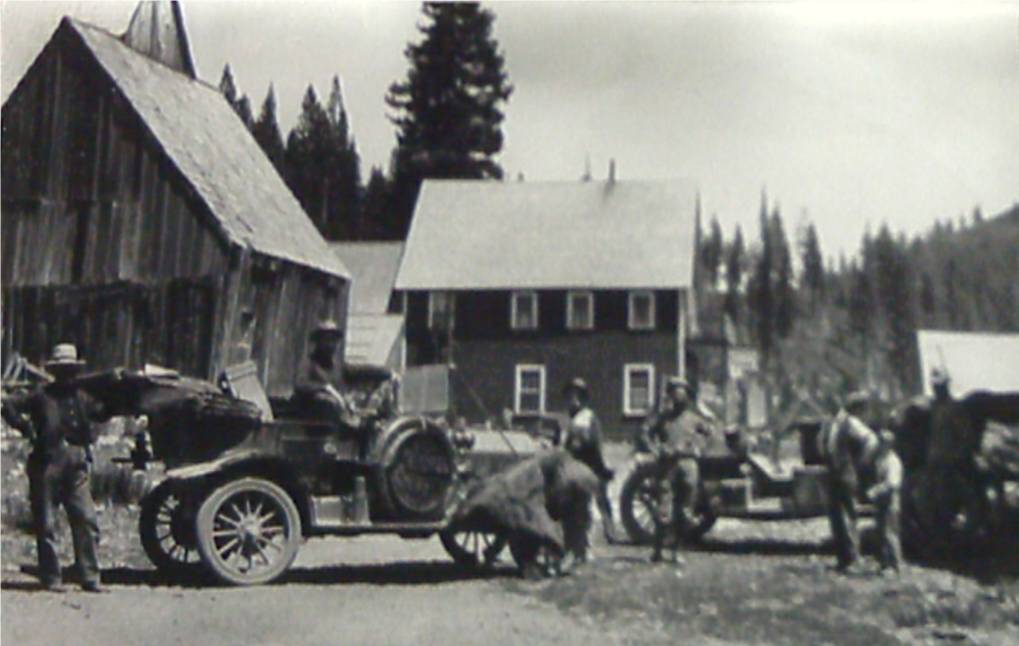 In the 1940's, Harold and Edna Greene became the new owners. In 1960, the Green's subdivided the property into what became Bassett's Station, Green Acres and the Howard Ranch. Rod and Irene Smith owned or managed Bassetts for a short time in the 1950's, when Leland and Nina Winters became the owners. They moved the station to its current location at the junction of Highway 49 and Gold Lake Road. Winters built a private residence over the new restaurant and store and added the motel rooms by Howard Creek for travelers.
Wayne and Jackie Kelley purchased Bassett's in the early 1960's and ran it for five years before selling to Gene and Jean Adams. In 1986, Lee and Joyce Daugherty became owners. During the Daugherty's ownership, Bassett's became a popular stop for vacationers to the Lakes Basin Recreation Area. They upgraded the gas pump, installed a pay phone, and enlarged the store into a convenience store for travelers and locals alike. Breakfast at Bassett's became very popular. When the Daughtery's retired to Oregon in 2002, Susan Sherman purchased Bassett's and ran it for a short time before selling to Mike and Carol Williams two years later. The William's opening weekend was the July 4th weekend, 2004. The William's added many features to Bassett's, including walk-in freezers and refrigerators, historic notes and photographs on the walls, and the well-known ice cream counter. In October 2019, Bassett's Station was sold to Scott Ridgway and Linda Voracek.
The property is now owned by Tim and Becky Robinson who purchased the property in December of 2022.